All our catalogue, available for download.
Coming soon
FOR ALL OUR CHORUS REHEARSAL AIDS, PLEASE REFER TO OUR YOUTUBE CHANNEL.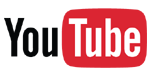 Please help to spread the word about Chord Perfect:
You can recommend us via Facebook
"Upvote" us on Google+
Or leave comments on our Youtube posts.
You feedback is much appreciated.
Many thanks.